Metabolic Syndrome Series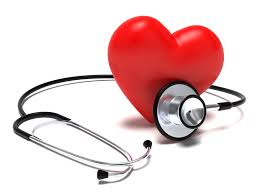 class details

Do you have high blood pressure?
Have you been told by your doctor that your sugar is high?
Are you struggling with your weight?
One of the most urgent health crises of our time, metabolic syndrome affects approx 1 in 5 Canadians with many unaware that they are affected. Characterized by a combination of common health conditions such as elevated blood pressure, cholesterol and blood sugar, metabolic syndrome increases the risk of chronic disease such as diabetes and heart disease.
Join us via Zoom for this four part series where we will discuss metabolic syndrome and how to reduce your risk using everyday lifestyle changes. Register for all four workshops (recommended) or sign up for those that are of most interest to you. There is something for everyone! Topics will include:
general overview of metabolic syndrome incuding definition, diagnosis criteria and symptoms
how metabolic syndrome affects your health and increases your risk of chronic disease
obesity and weight management including physical activity, medical and surgical treatment options
healthy eating guidelines and how diet can impact BP, cholesterol and insulin resistance
how mental health can impact our lifestyle choices and how this increase the risk of developing metabolic syndrome
January 26 Metabolic Syndrome Part I: An Overview
February 23 Metabolic Syndrome Part II: Exercise & Weight Control
March 30 Metabolic Syndrome Part III: Dietary Management
April 27 Metabolic Syndrome Part IV: Mental Health Aspects
A Zoom link will be sent to all registered participants. Please note that email is required for registration.

Sessions run monthly, starting Tuesday, January 26, 2021
2-3pm

Online registration - select a class from the list below
Upcoming classes:
| | | | | | | | |
| --- | --- | --- | --- | --- | --- | --- | --- |
| Tue | 27 Apr | 2:00pm - 3:00pm | Virtual Mtg | Metabolic Syndrome Series - Mental Health Aspects | | | 25 places available |