Introducing Solid Foods for Infants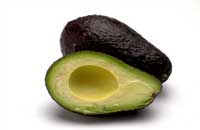 class details

Please join us for an interactive cooking experience to learn about introducing solid foods for infants ages 6-months and up. There will be live cooking demonstrations, food sampling and much more! This is a child-friendly event, so parents are encouraged to bring their young children along. The Credit Valley Family Health Team and University of Toronto have combined their efforts to make this presentation possible. Register now, as spaces are limited.
@ Creditvale Mills Community Wellness Hub,
1555 South Parade Ct, Mississauga, ON
To register:
Please call 905-813- 1100 Ext. 4777 OR
Register online - click the [Sign up] button on this page.
If you are showing up as a party of two or more people, please indicate so under "Message" during the registration process.

Nov 29th,
10:30am -11:30am

Online registration - select a class from the list below
Upcoming classes:
| | | | | | | | |
| --- | --- | --- | --- | --- | --- | --- | --- |
| Tue | 29 Nov | 10:30am - 11:30am | | | | | Fully booked but allowing a few more |